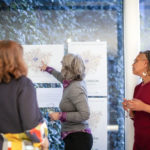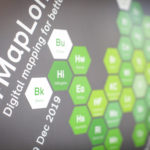 We have a winner – and some excellent finalists!
Maps are the epitome of visual description, helping us see different perspectives or layers of information in (what should be!) a coherent and captivating image. Digital maps and data help us see inequality and investment opportunity, patterns of movement and pockets of danger or deprivation. As #MapLondon co-creator Rebecca Lee put it, can we share that insight more effectively to make better decisions about cities?
As part of #MapLondon's crowdsourcing drive – including input into conference workshops and projects continuing into 2020 – we invited fellow map geeks from London and around the world to create a commemorative poster: ideally the first of many!
The theme was 'Digital Mapping for Better Cities' and a panel of independent judges reviewed the five finalists based on strong expression of the theme; visual appeal; and legibility. 
Thanks to our thoughtful and knowledgeable judges for their time & insight:
Alicia Francis, Partner, Newman Francis
Martina Juvara, Director, Urban Silence
Miranda Sharp, Director of Innovation, Ordnance Survey
Lucy Webb, Head of Regeneration, LB Croydon
The winning entries are below. Every conference guest received an A3 version of the winning poster, and all of them were on display full-size – guests could meet the designers, find out more about their topic and work (and ask for prints!).
Peter Watkins – Green City
2. Adam Towle – London Localities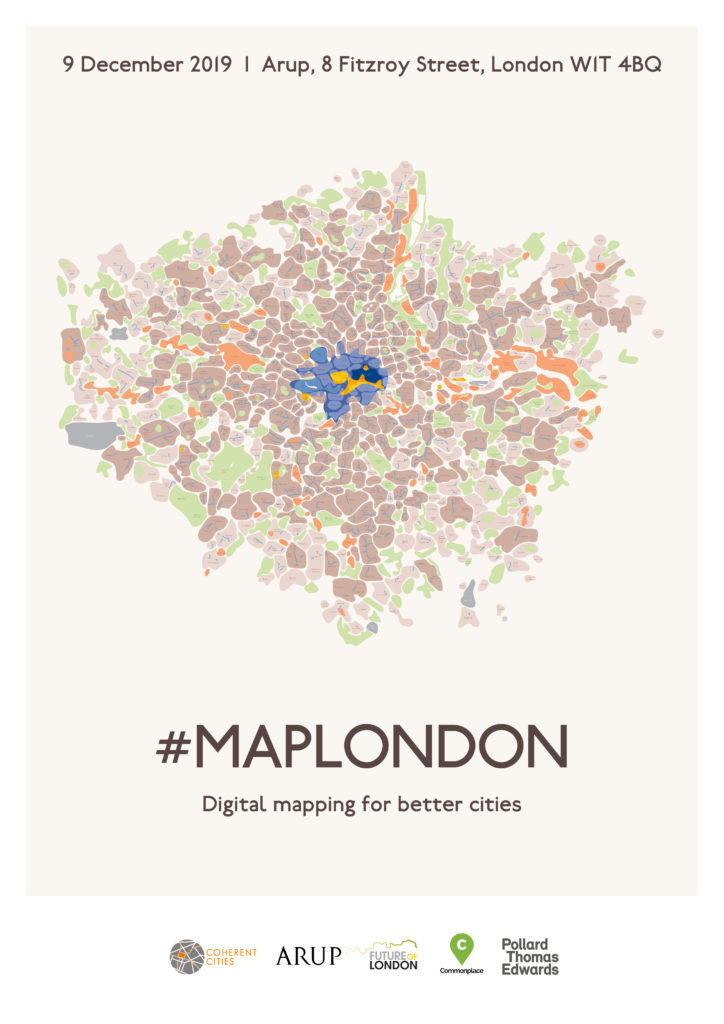 3. Asli Aktu – "Layers" (no title supplied)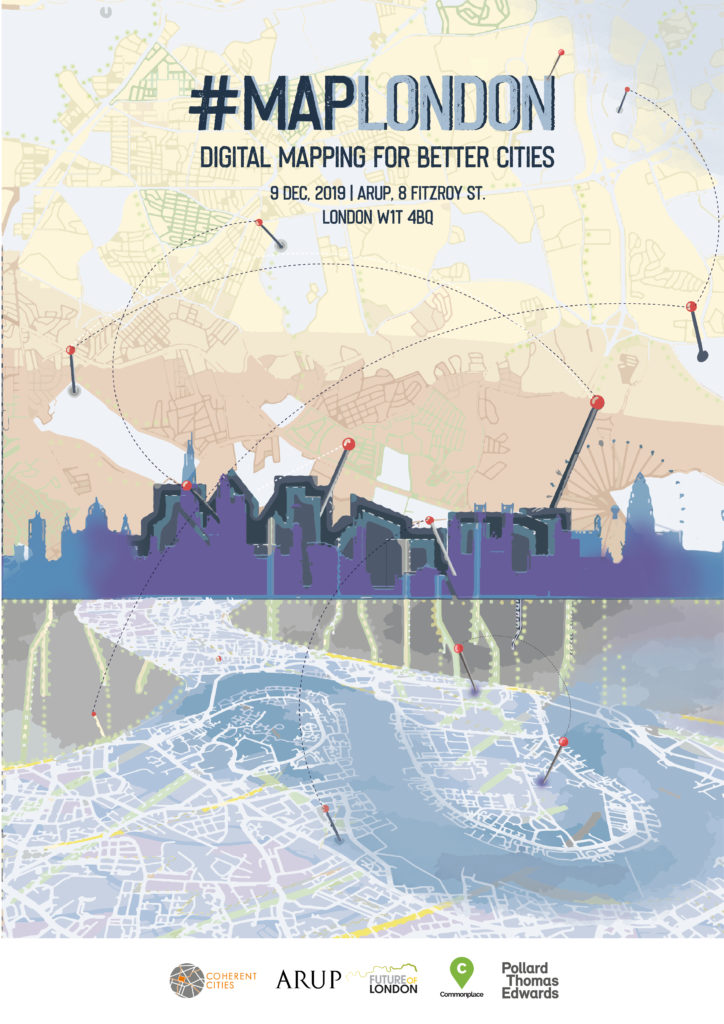 4th place tie: Anna Muzychak – Green Lungs; Peter Watkins (2) Living City
To find out more about #MapLondon, see initiator Rebecca Lee's post and the event page with speakers and presentations – including some gorgeous maps!