Thanks to all of you who contributed to the 9th December #MapLondon conference – as speakers, chairs, supporters or engaged audience – more than 100 of you from a rich mix of backgrounds took part. We've had great feedback and there are calls for a follow-up in 2020 (would need a second commemorative poster, obvs). A survey is going out on that; please take a minute to respond.
We hope you're sharing what you learned with someone new – we've already got one local government leader keen on #mapping that can show carbon-impact opportunity costs of planning/locating projects. If you're working on that sort of thing, drop us a line: info@coherentcities.com
See below for presentations, links, posts, video & pics – all photos courtesy of PTE's Tim Metcalfe. Rebecca Lee's post on what drove her to kick this off is here.
Here's the latest: a short video on why we held the conference & what we hope to come from it. For content, check out CLGdotTV's full set of interviews at www.clgdottv.com – thanks to all the speakers who spared them a few minutes!
PANELS & PRESENTATIONS:
Why #MapLondon? Rebecca Lee_Pollard Thomas Edwards
"Who are maps for?" Whether digital maps are produced for professionals or the public, how are end-users and uses being considered? Who pays and who benefits? What more can be done with the tools we already have?
"Mapping the future" Where do we go from here? Trends in design, data, collaboration and the art of the possible. How do we work out kinks, 'do no harm' and accelerate the best in mapping?

Miranda Sharp_OS (without her gorgeous animations…you just had to be there!)
Polly Hudson, UCL CASA – Colouring London links:
WORKSHOPS/SEMINARS:
Empowerment: Crowd-sourced session addressing accessibility, safety, social justice and health – what's included or omitted in maps? How to include more citizen voices?
Place: How can maps highlight what's in place for planners, investors and developers? How can innovative apps enable quality placemaking and open-source data gathering?
Movement: As cities around the world clog with car, freight, commuter and scooter traffic, can streaming data help smooth our transit? Where and how do we draw the line on privacy?
TEST-DRIVES: At the start, break and end, guests were able to get their hands on apps from Arup, Commonplace, Colouring London, AccessAble and others to ask questions, suggest uses or improvements and find project collaborators. We'd love to hear what came of these sessions!
SPEAKERS & WORKSHOP LEADS:
Theo Blackwell MBE – Chief Digital Officer for London
Dr Chlump Chatkupt – Founder, Placemake.IO
Kat Hanna – Euston Masterplan Strategist, Lendlease
Polly Hudson – Senior Research Fellow, UCL CASA; Colouring London lead
Martina Juvara – Director, URBAN Silence
Rebecca Lee – Senior Architect, Pollard Thomas Edwards & conference initiator
Euan Mills – Head of Digital Planning, Connected Places Catapult
Miranda Sharp – Innovation Director, Ordnance Survey
Alicia Francis & Mekor Newman – Directors, Newman Francis
Ruby Maynard-Smith – Citymaking Sessions Project Manager, Open City
Anna Nelson – Executive Director & David Livermore, Director, AccessAble UK
Rory Olcayto – CEO, Open City
Dr Riëtte Oosthuizen – Partner, HTA Design LLP
Dr Claudia Peñaranda – Chief City Planner, Transport for London
Suzie Croucher – Public Realm Development Manager & Lily Wydra – GIS Manager, Argent LLP
Sowmya Parthasarathy – Urban Design Leader, Arup Integrated City Planning
Fee Schmidt-Soltau – Head of Product &  Mike Saunders – CEO, Commonplace
Rosa Sulley – Consultant, Hatch Regeneris & Contributor, Urbanistas
Lisa Taylor – Founder, Coherent Cities & Executive Director, Future of London
Lucy Webb – Head of Regeneration, LB Croydon
POSTS & PHOTOS: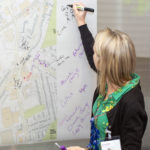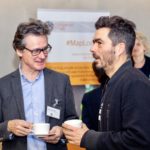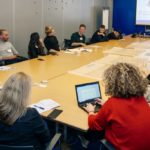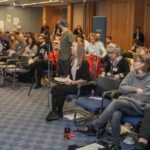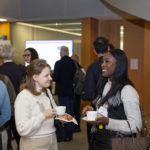 For any questions or to get in touch with speakers, drop us a line at info@coherentcities.com
Thanks to generous conference host Arup & our amazing supporters: